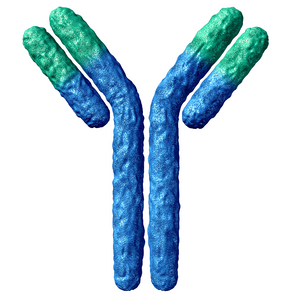 Guinea Pig STAT1 (730-740) Polyclonal Antibody
Rabbit polyclonal antibody to Guinea Pig STAT1 (XP_003478825; Uniprot H0VLZ0). GS0167 binds to Guinea Pig STAT1 regardless of the presence of phosphorylation of serine (S735). Amino acid sequence of the region flanking is identical to human.
Tested applications  ELISA
Target sequence       CNLLPMSPEEFD
Isotype                       Mixed, predominantly IgG.
Storage buffer           PBS, pH 7.2-7.5.